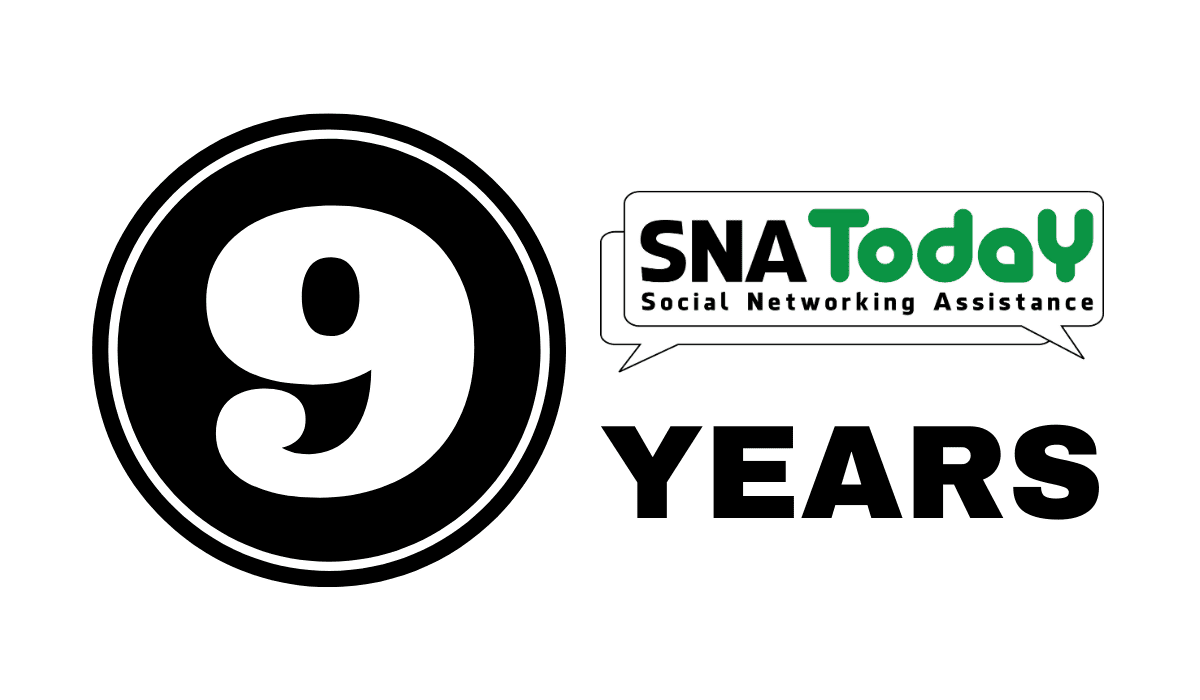 This month we celebrate our 9th year in business! When we reflect on all that has transpired in the last nine years, we can't help but be thankful for the opportunities and growth that we have experienced as a team. Nine years ago, Shane Fraser went out on a limb to start SNA Today, seeing a platform to help businesses grow and his vision is what has brought us the opportunity to work with clients all over the country.
Not only has our clientele grown, but the variety of industries represented has as well. We have thoroughly enjoyed learning about consumer products, small town shops, manufacturers, etc. the uniqueness of our clients is what bring creativity and passion to our work.
Though the growth of our company is exciting to see, the most rewarding part of the last nine years has been the opportunities we have been given to share our expertise and give back to our local community. We have enjoyed training and equipping others in the fast-paced world of social media through local associations, community colleges and universities. Though we take pride in the high level of knowledge SNA Today offers our clients, sharing our expertise to better our local business economy has been incredibly rewarding.
If you are looking for ways to start or enhance your use of social media, but don't know where to start, our team stands ready to help. We are dedicated to providing you the services and expertise you need, for the unique goals obstacles you face. Increasing foot traffic, boosting online sales, launching new businesses and developing consistent brand representation are all in our wheel house, we would be honored to help.
Thank you to all of you who have supported and encouraged us over the last nine years. We are looking forward to what this next year has in store!
Have questions about our services? Give us a call 704.290.9371 or email us at info@snatoday.com