September Nonprofit Spotlight:
We are excited to announce that SNA Today will be donating $200 to… Turning Point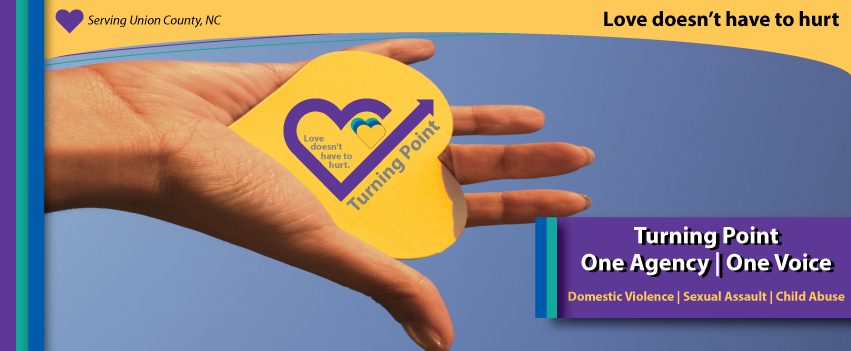 Turning Point, the only domestic violence program in Union County, has been in existence since 1985 offering support and advocacy to victims of domestic violence.  In early 1986, a crisis hotline was established. Later that year, the program was expanded to include support groups.  These groups offered a safe atmosphere where victims of domestic violence could express their feelings and learn about the dynamics of domestic violence.
On July 1, 2015, Turning Point acquired the Sexual Assault Resource Center (SARC) and Tree House Children's Advocacy Center (CAC) from Safe Alliance in Union County. The SARC provides survivors of sexual assault with a 24/7 crisis line, hospital accompaniment for a sexual assault kit, support groups, counseling, and advocacy appointments to assist with safety planning, crisis intervention, resource referrals, and court accompaniment. The Tree House CAC is a multi-disciplinary approach to child abuse investigations. Turning Point's Tree House provides a forensic interview, medical exam, trauma assessment, advocacy, and counseling/support groups for children and their non-offending caregivers who have been sexually abused, physically abused, or witnessed violence in their home.
VISION STATEMENT
Turning Point's vision is that all people will have safe and healthy relationships, free from domestic abuse, sexual assault, and child abuse in their homes, schools, workplaces, and communities.
MISSION STATEMENT
Turning Point exists to end domestic abuse, sexual assault, and child abuse through safe shelter, advocacy, prevention, and social change.
CORE VALUES
Empowerment – Empower others to develop confidence and maximize their own capabilities.
Service Excellence – Provide the best service to our clients, volunteers, donors, and our community by striving for excellence every day.
Integrity – Always doing the right thing.
Dignity & Respect – Treat all we encounter with dignity, value, honor, and respect.
Learn more about Turning point here: https://turningpointnc.org
Follow us on Social Media:
Facebook: https://www.facebook.com/SNAtoday
LinkedIn: https://www.linkedin.com/company/social-networking-assistance
Instagram: https://www.instagram.com/snatoday
Twitter: https://twitter.com/snatoday
#SNATodayGivesBack
Past donations:
August – Unite Union
July – The Light –  TheLightFM.org
June – Union County Education Foundation – https://ucedfoundation.org
May – Operation Reach Out
April – Common Heart – http://commonheart.org 
March – Carolina Waterfowl Rescue – https://www.cwrescue.org
February – Make An Impact Foundation – https://www.makeanimpactnow.org
January – Fixing it for Christ – https://fixingitforchrist.com